Flowers have a stunning aura and represent multiple deep emotions. You can choose your eye-catching centerpiece from our website to simply thrill your loved ones.
While having a delightful festival of harvesting, i.e., Thanksgiving, approaching you rapidly, you must be thinking of decorating your home with fascinating flower centerpieces. Flowers have a stunning aura and represent multiple deep emotions. Flowers know how to attract people and gain someone's attention instantaneously.
Let's have a loon on the 15 beautiful thanksgiving flower centerpieces
Fall Whimsy
The rugged vase of vibrant huge sunflowers is arranged positively to bring blissful and exciting vibes. Sunflowers are the best assets to reflect immense strength, and faithfulness, and lift anyone's mood at its peak. We have an impeccable thanksgiving flowers delivery in Newark.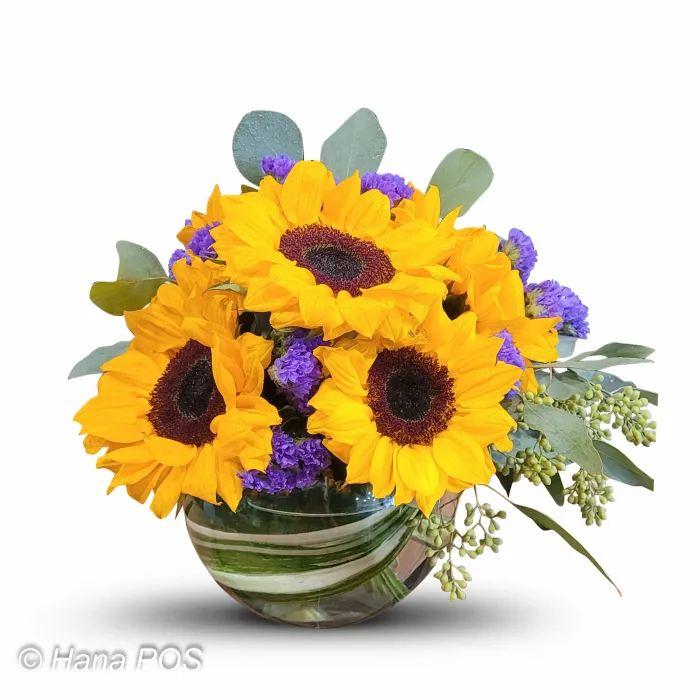 Fall Ball
This vase has everything the spring season comes up with. The beautiful gerberas are ready to represent the emotions of love, cheerfulness, and entertainment. The delight these blooms bring is ever-lasting.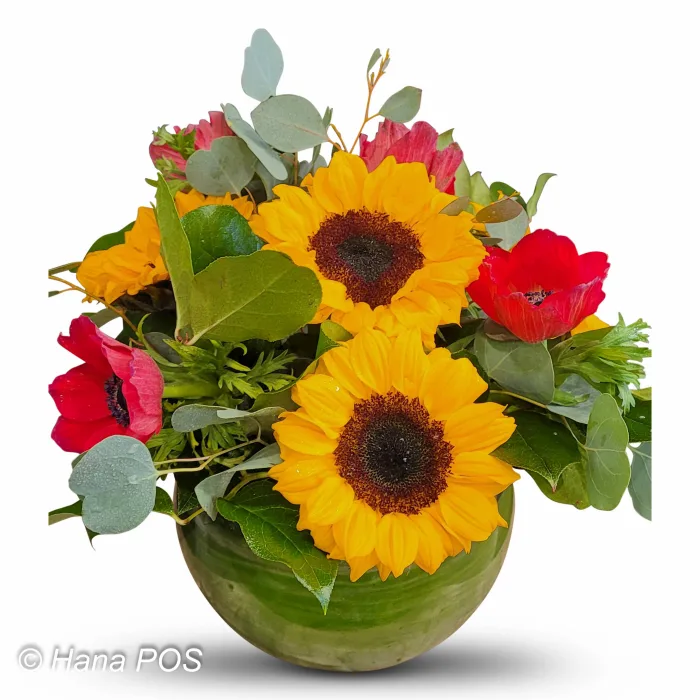 Country Road
The lavender flowers are used for vibrating the atmosphere with soothing effects and comforting virtue. Green pom-poms in the vase are adequate for wishing for good health and longevity. They are the finest thanksgiving centerpiece flowers for your home.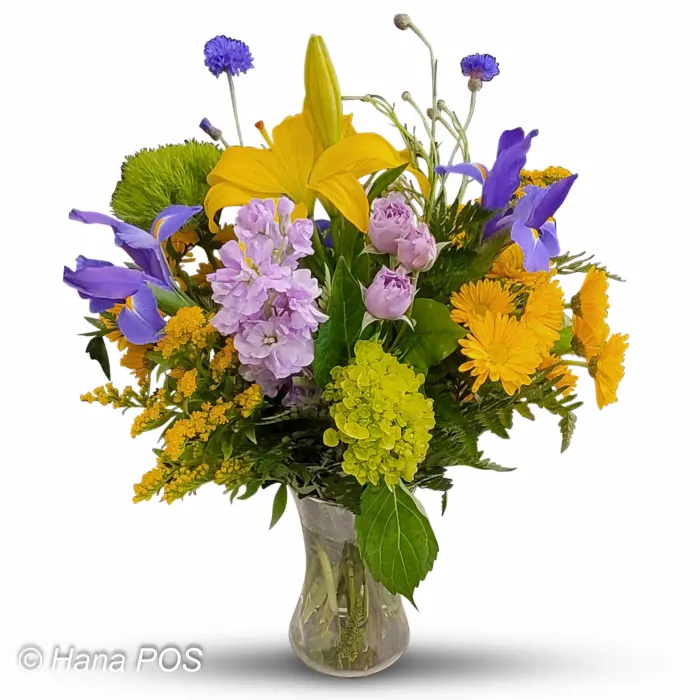 Fall Fruit Basket
This basket is full of apples, pears, guavas, and oranges. The basket gets your hunger checked and makes you feel nourished effortlessly. This basket comes at affordable prices and gives your body all the nutrients you require. This is a perfect basket for your dining table to rush towards it when dinner is done.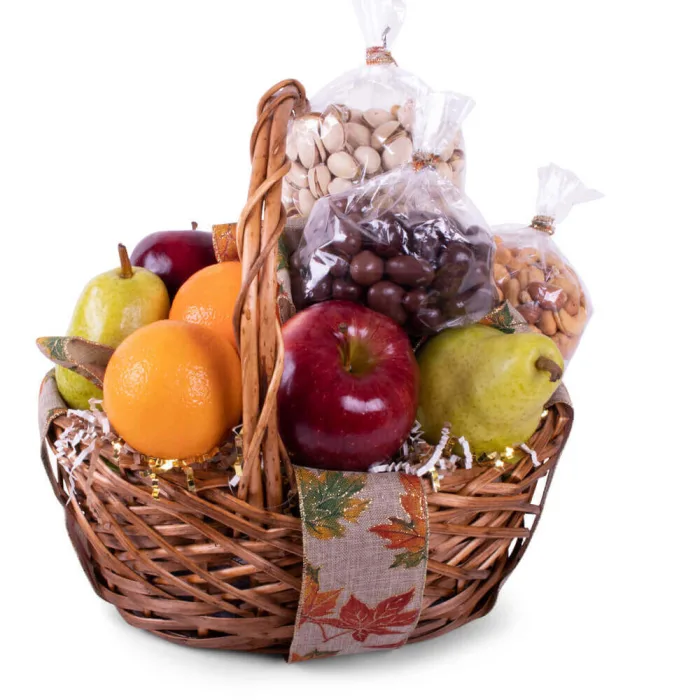 Regal Hues
The pretty pink roses are flawless and garden-fresh. They are given to someone for admiring their beauty and calling them as graceful as ever. The red carnation is a sole flower that resembles a mother's heart because it denotes true love and devotion. Green poms are used for depicting well-being. The Newark florist has arranged a captivating vase of these blooms and named it Regal Hues.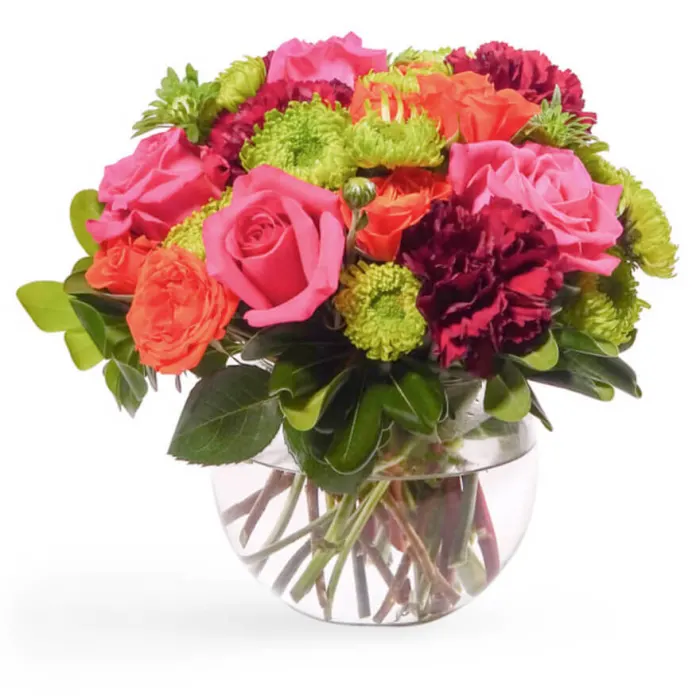 Vanessa Flower Bouquet
This bouquet is occupied with ravishing peach roses and orange lilies to symbolize warmth, love, and merriment.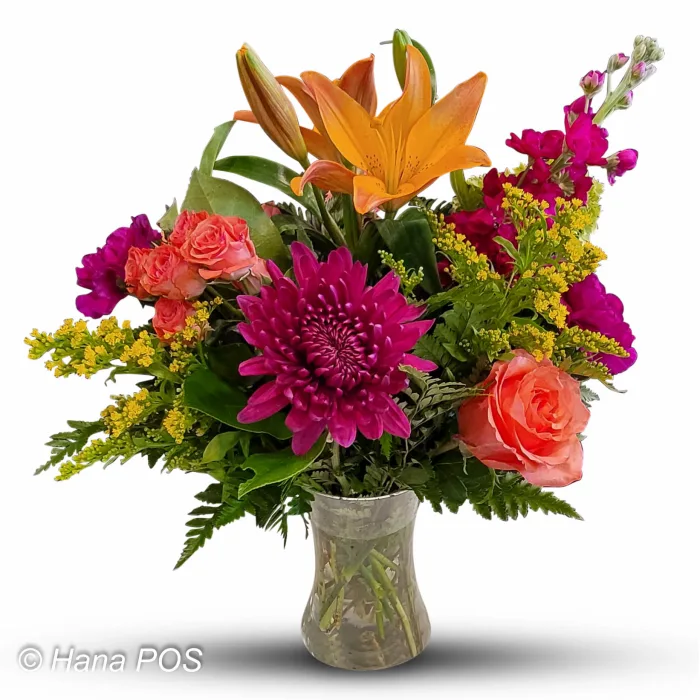 Sunflower Delight
As the name suggests, the rusty box consists of colossal sunflowers to make anyone's day.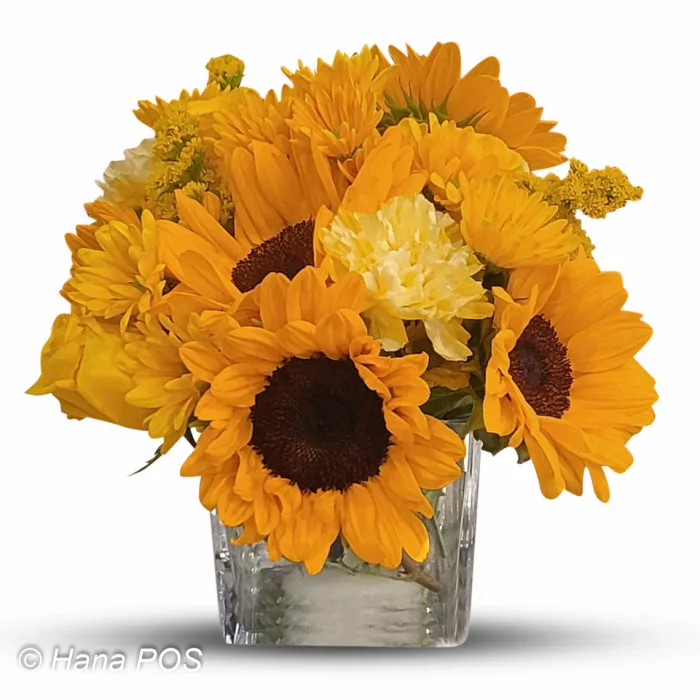 Best Seasonal Flowers
Seasonal flowers should be your first preference depending upon the weather and mood. The good part is that you can customize the best seasonal flowers available in the shop according to your own benefits and requirements.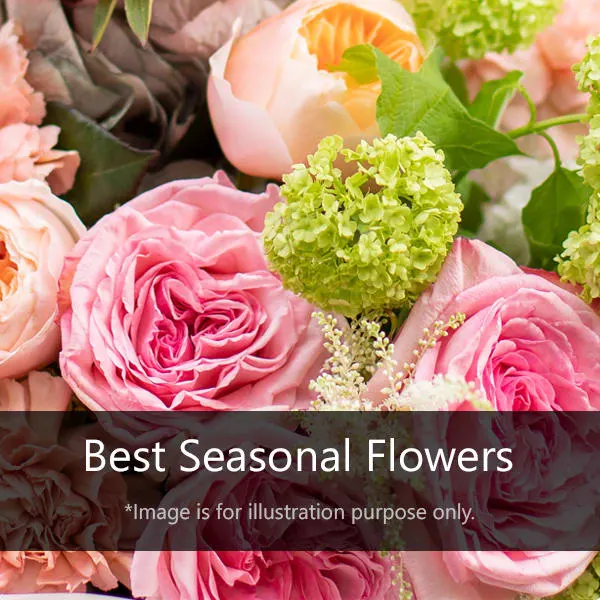 Sunshine & Roses
Orange vibes by orange roses and yellow shine through sunflowers are what everyone on Thanksgiving craves. Thus, they are the perfect flowers for thanksgiving.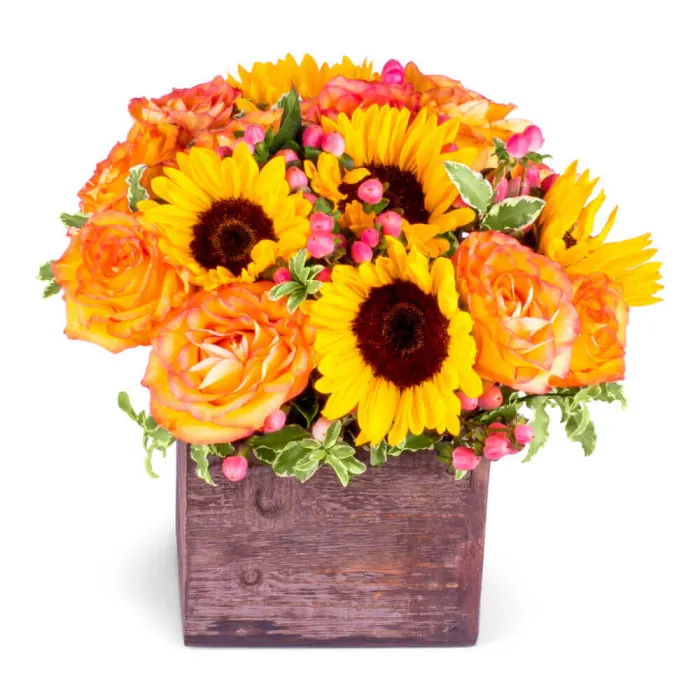 Feast Centerpiece
This is a deep red centerpiece which includes roses, lilies, carnations, and tulips all in the red hue. Therefore, a desirable vase for your life partner to express your profound love and attachment.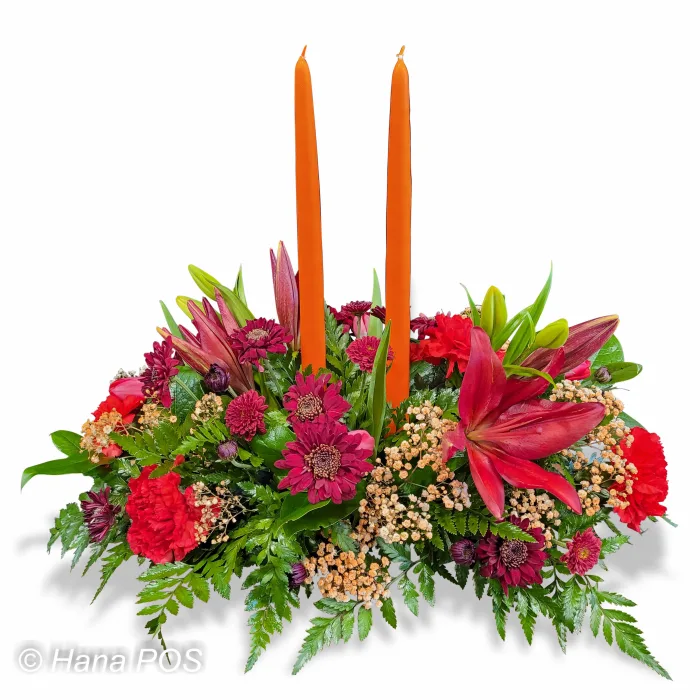 Fall Pride Flower Box
This has a ton of flowers like alstroemeria lilies, roses, carnations, snapdragons, and chrysanthemums. They make a thanksgiving complete by just resting in a vase on your coffee table.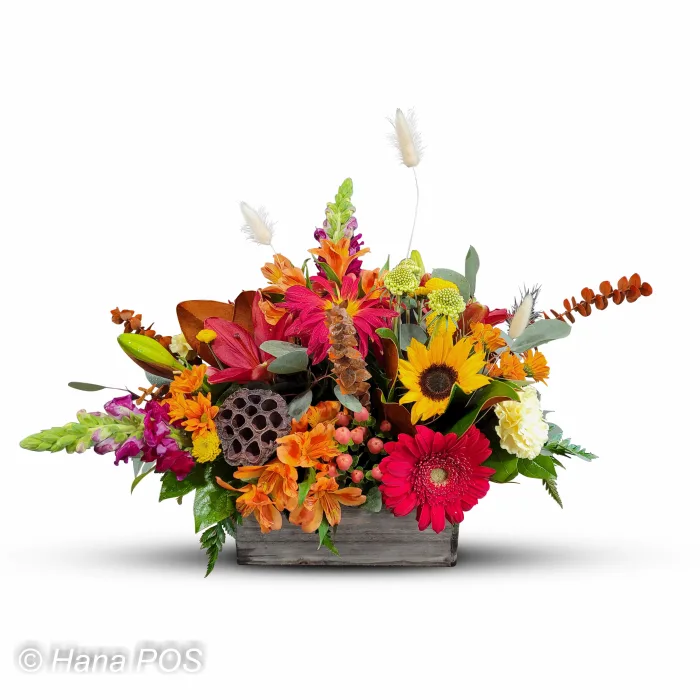 Atlanta Charm
The unique vase has long-stem flowers called delphiniums. They are popular for denoting jollity and love. It also has sprightful snapdragon blossoms to catch anyone's attention singularly. The flower delivery in Newark, DE manages to drop this vase in flawless quality.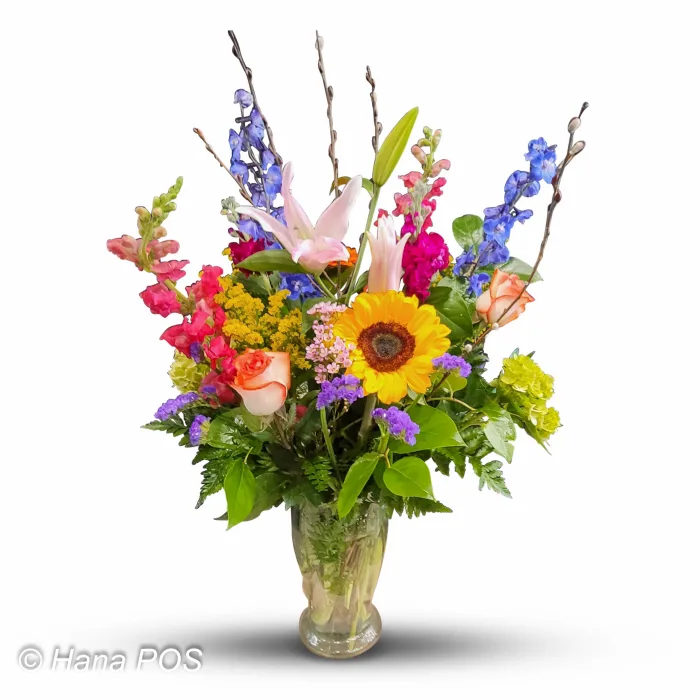 Sunny Terrace
This flower vase is too splendid for anyone. It has a sunny side which reflects the bright tones of the bouquet because it has roses, lilies, dianthus and sunflowers in its shade. Roses are enough for saying it all, Eternal Love and Pleasure.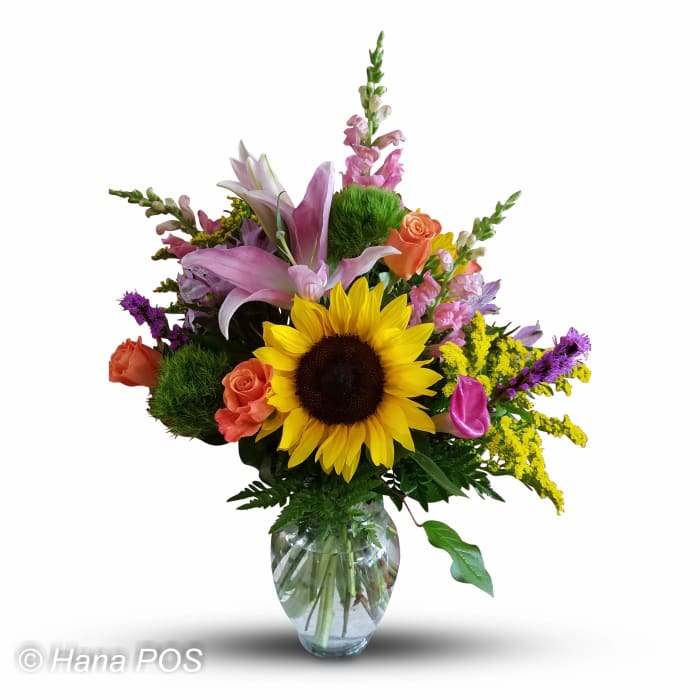 Teacher's Pet
This peculiar vase of flowers has everything you need to celebrate thanksgiving with your elders. The enchanting purple iris flowers in the bouquet help to disperse the vibes of trust, hope, and wisdom.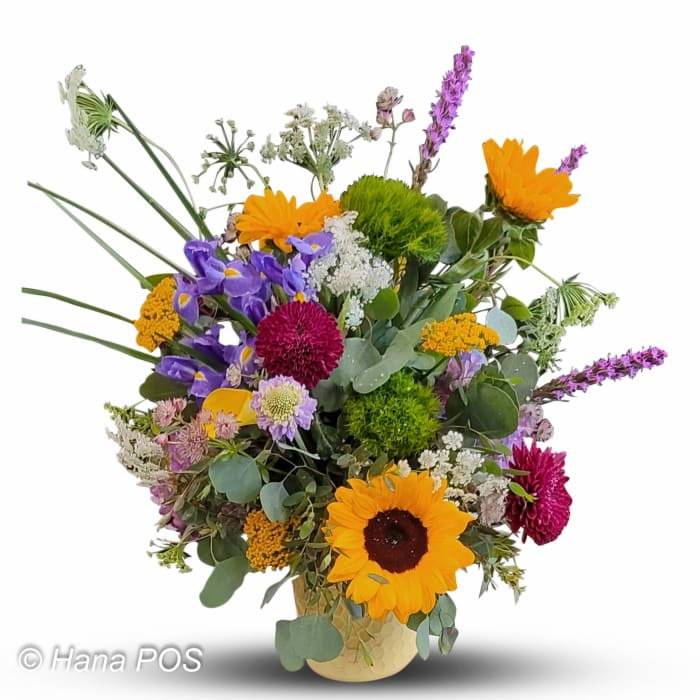 Madison
It has pink carnations for presenting to someone worth admiring and feeling grateful for. The calla lilies with different astounding shades in the bouquet give serene notes of love and humility.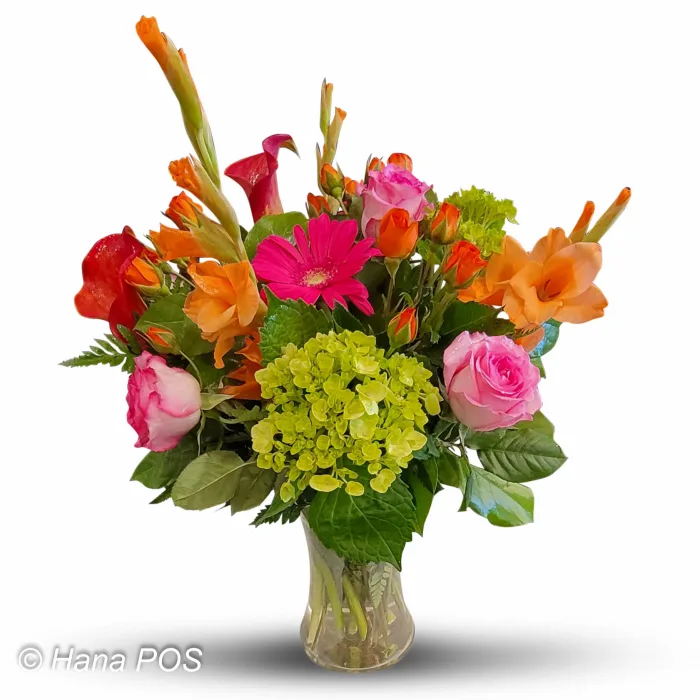 CONCLUSION
These bouquets and vases are admired by most of our clients and have a significant spirit of spreading love, joy, and blessing. You can choose your eye-catching centerpiece from Kirks Flowers to simply thrill your loved ones.